[

Welcome To

]
Dominion International Center

Spring, TX
Are you searching for a community that will welcome you with open arms? Do you want to connect with like-minded individuals who share your faith and values? Consider joining our church today!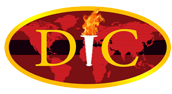 By joining our church, you'll have the opportunity to participate in a variety of worship services, study groups, and community events that will help you grow spiritually and deepen your connection to God.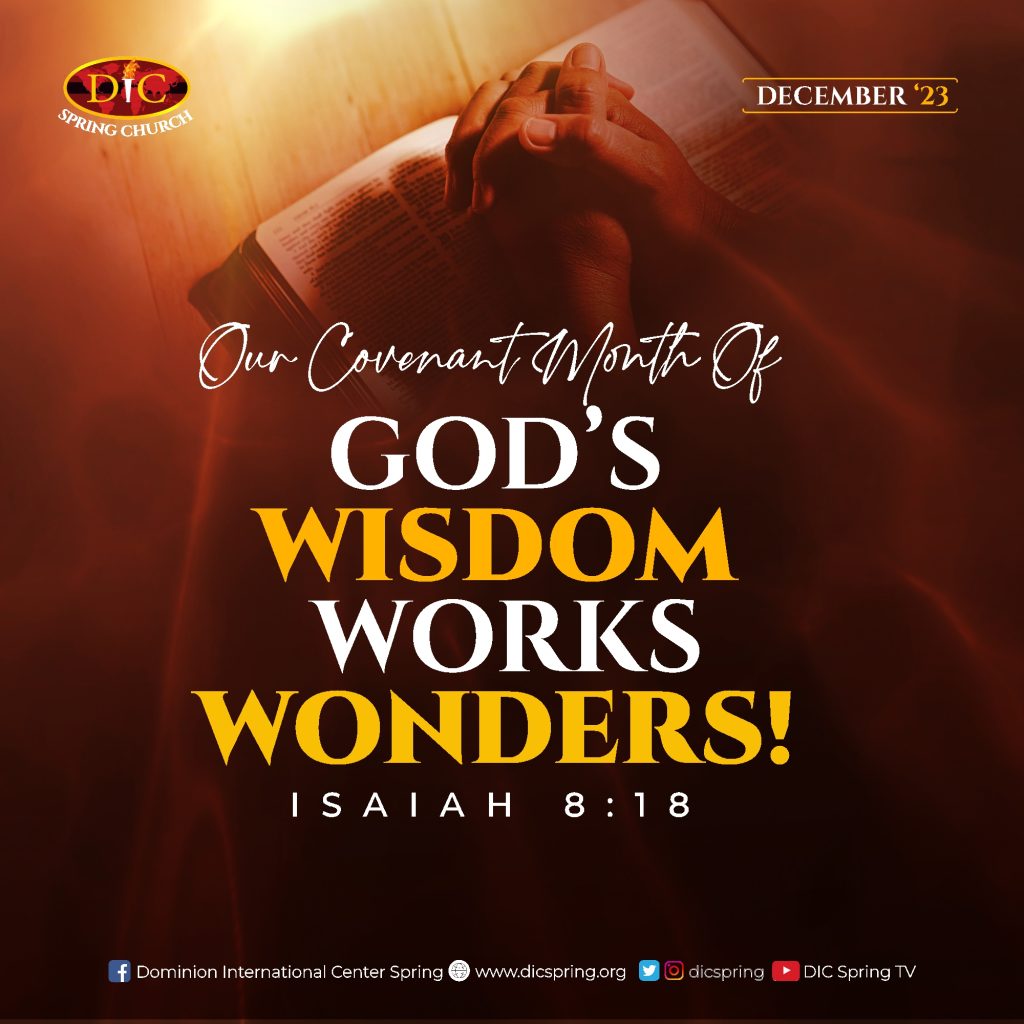 THEME OF THE MONTH
December
Our Covenant Month Of
God's Wisdom Works Wonders!
Isaiah 8:18
Welcome to The Month of December.
This month, we joyfully embrace the Thanksgiving spirit with our theme: "Our Covenant Month of God's Wisdom Works Wonders." Our heartfelt prayers are extended to you and your family, seeking that God's wisdom manifests wonders throughout this entire month, leading us into the anticipation of a blessed 2024. May the upcoming Christmas season bring you and your loved ones peace, joy, and harmony.
At DIC Spring, we consistently lift you up in prayer, and if you find yourself in the Spring area, we extend a warm invitation to join us for worship in person. For those outside the Spring area, we welcome you to connect with us online via DIC Spring TV on YouTube.
Worship/Celebration Service
10AM CST
Hour of Dominion (Bible Study)
7PM CST
Message from Our Pastors
We are excited to have you here...
And we hope that you'll find a spiritual home in our community. At DIC Spring, we believe in creating a welcoming for all who walk through our doors. Our vision is to raise pacesetters and role models who reign in absolute dominion and prosperity in life. Whether you are a lifelong Christian or someone who is just starting to explore your faith, we are here to support you on your journey.
Kola & Nike
Resident Pastors
Get Plugged In
Connect

Connect
Ministries
Discover the vibrant community of DIC Spring, where faith thrives. Join our diverse ministries and find purpose in serving others.
Impact Groups
Learn more about our Impact Groups at DIC Spring and together let's make a difference in our community and beyond.
Members' Corner
Stay connected with Member's HUB as we offer various resources, tools, updates and much more at DIC Spring.
Connect!
We would love to get to know you! Connect online or in-person to explore membership and experience spiritual growth.
Outreach
Discover our dynamic outreach programs, as we transform lives through faith, love, and community engagement.
DIC Campuses
Dominion International Campuses worldwide - a global network of educational institutions fostering excellence and cultural diversity.
Welcome to our vibrant and supportive church community! Don't hesitate any longer to join us and become a valued member.
Stay In The Know
News & Updates
Our Covenant Year Of Fruitfulness!
Revelation 22:1-3 | Then the angel showed me the river of the water of life, as clear as crystal, flowing from the throne of God and of the Lamb 2 down the middle of the great street of the city. On each side of the river stood the tree of life, bearing twelve crops of fruit, yielding its fruit every month. And the leaves of the tree are for the healing of the nations. 3 No longer will there be any curse. The throne of God and of the Lamb will be in the city, and his servants will serve him.
Contact Us Here
We'd love to hear from you
Whether you're looking for a place to worship, a group of friends to share life's joys and struggles with, we are here for you.
Need to reach a church admin?
Send Us a Quick Message